Deleting Developer Account
Follow the steps below to delete a developer account.
Please note that once you delete your developer account, all apps created with this account will be deleted.
Click the icon (with your name) on the upper-right corner and select "Profile".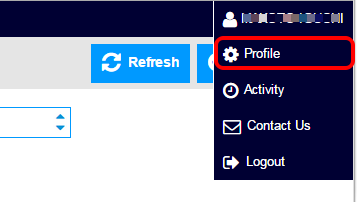 Press the "Delete Account" button shown below the developer profile. The following confirmation screen will show up.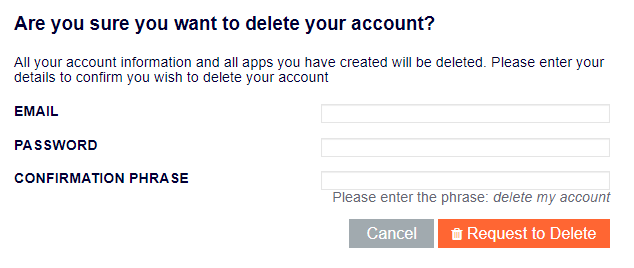 In the EMAIL and PASSWORD fields, enter the email address and password of the account to be deleted.
In the CONFIRMATION PHRASE field, enter "delete my account".
Pressing the "Request to Delete" button will submit a developer account deletion request. Please note that after the deletion request is submitted, you will no longer be able to log in with this account.
A deletion request receipt email will be sent to the email address of the account to be deleted.
Account deletion will take place 30 days after the request.
If you wish to cancel your account deletion, please contact us at the email address provided in the deletion request receipt email.