Send Test Messages
We are now ready to send some test messages.
Open the application menu on the developer portal and select the Push icon like below: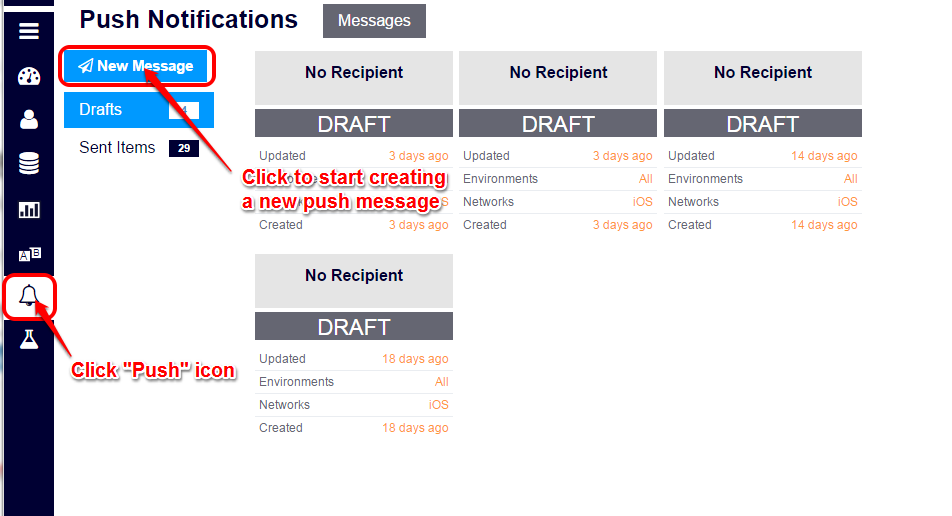 Select the 'New Message' and input the following information:
Set the receiver to 'User'.
Selct 'Login Name' in the pull-down menu and enter the target user's name (user1). This is the user who was logging in when the initialization method KiiUser.pushInstallation().install() is executed.
Toggle on the "JPush".
Click the "Confirm" button.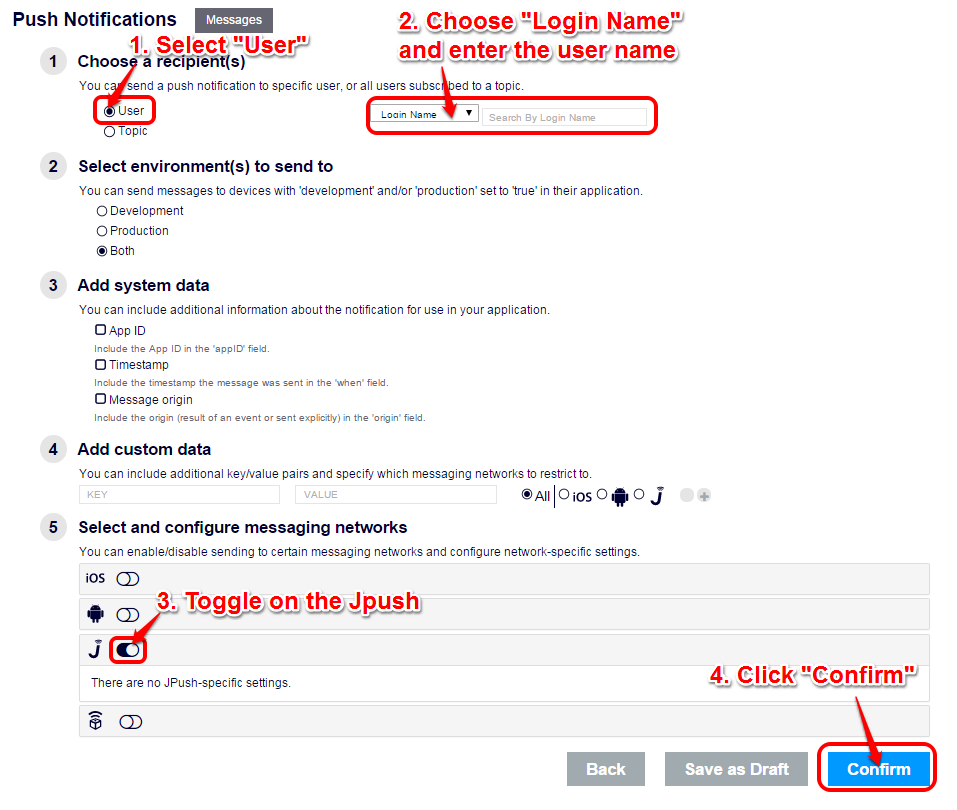 You should be able to see the KiiPushBroadcastReceiver.onReceive() being executed right after you click the "Confirm" button.
Did you get the push notification successfully? If you did not receive the push notification, check JPush Troubleshooting and solve the issue.
Here is the wrap-up: Wrapping up
---